Quicksilver Sorrento 6.15 2008
[ Open ]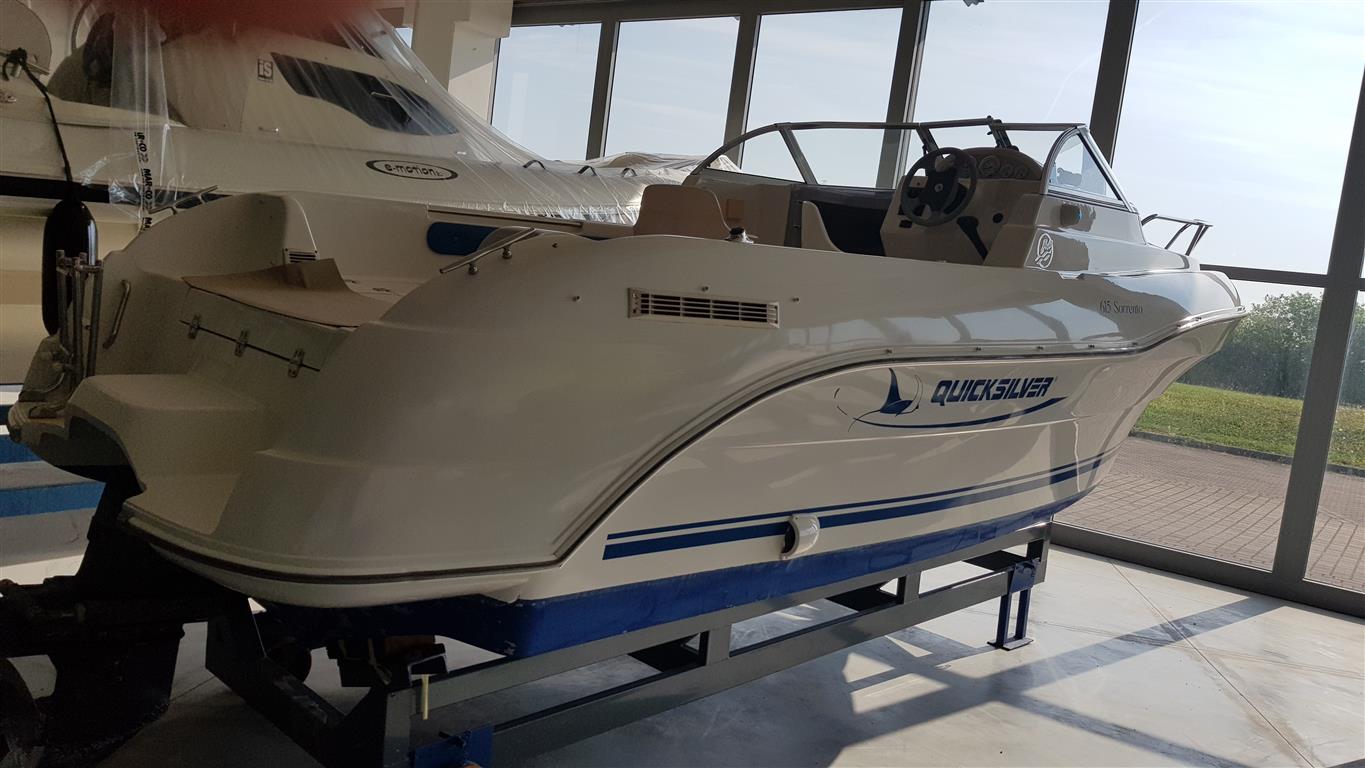 Winter storage, good conditions!
Price
€ 18.000,- + commission
Technical data

Dimensions: mt 6,15 x 2,47 mt
Engine: 1 x 130 HP Mercury MCM Benzina
Flag: NATANTE

Equipment
twin batteries, fender, summer cover
QUICKSILVER SORRENTO 6,15 2008

Winter storage, good conditions!
↓PDF QUICKSILVER SORRENTO 6,15  2008
INFO & CONTACTS
The Service Time also offers services of ordinary and extraordinary yacht, refitting, travel lift operations, winter storage, sale, used boats.
For more information and trade agreements, please contact the number +39 347 32 43 292 info@susifaggiani.com or contact me by the link at the top of this page.